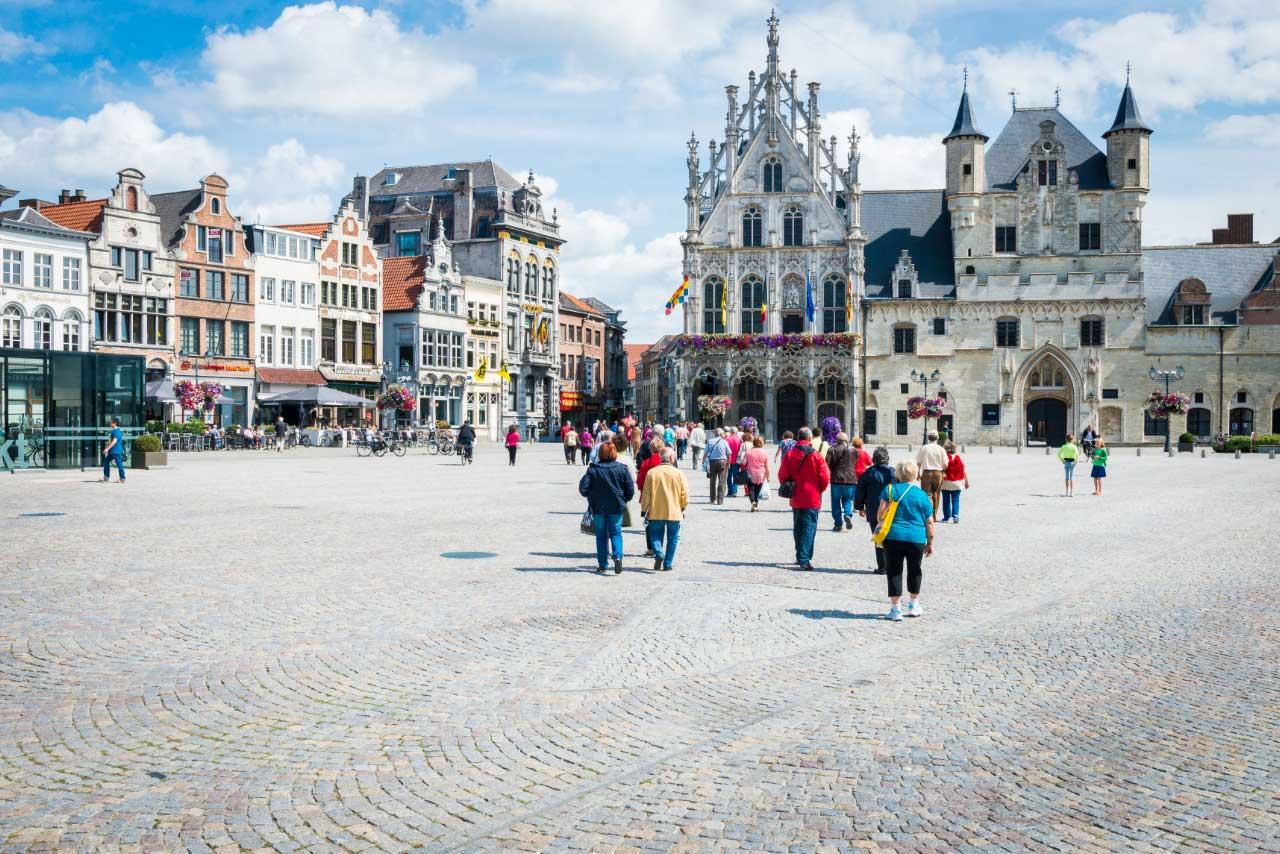 The power and glory of Mechelen
Did you know that Mechelen has played an important political and economical role in the Burgundian period? The presence of many historic buildings demonstrate this.

Hold tight, because the list is long: Saint-Rumbold's Cathedral, the palaces of Margaret of Austria and Margaret of York, het palace of the Great Council, … So don't hesitate and follow the guide through 16th century Mechelen.

Who or what is Opsinjoorke? Why are there so many churches in Mechelen? And so many city palaces? Why is the Saint-Rumbold's Tower not finished? What are "vlieten"? What is "bell throwing"? Why is Mechelen the world's capital of carillon?
A city guide from Mechelen takes you to our glorious past as the center of civil, judiciary and ecclesiastical power and will introduce you to today's beautiful city center.

Stroll through ancient streets, squares, and palaces. Relax in Margaret of Austria's garden. Visit humanist Hieronymus van Busleyden and discover the art treasures in Saint-Rumbold's Cathedral.
Reserveren