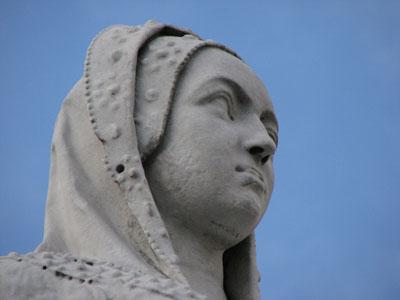 Women in Charge
Become acquainted with famous and notorious women from past and present. A city guide from Mechelen introduces you in the world of duchesses, female artists, beguines, nuns, chair-weavers, lace-makers, ladies of the night and witches.

Listen to the stories of courage, boldness, persistence, intelligence and knowledge. Admire unparalleled works of art and stroll along palaces, convents, beguinages and single-room-houses.

This walk is suitable for all m, f, and x!

Reserveren