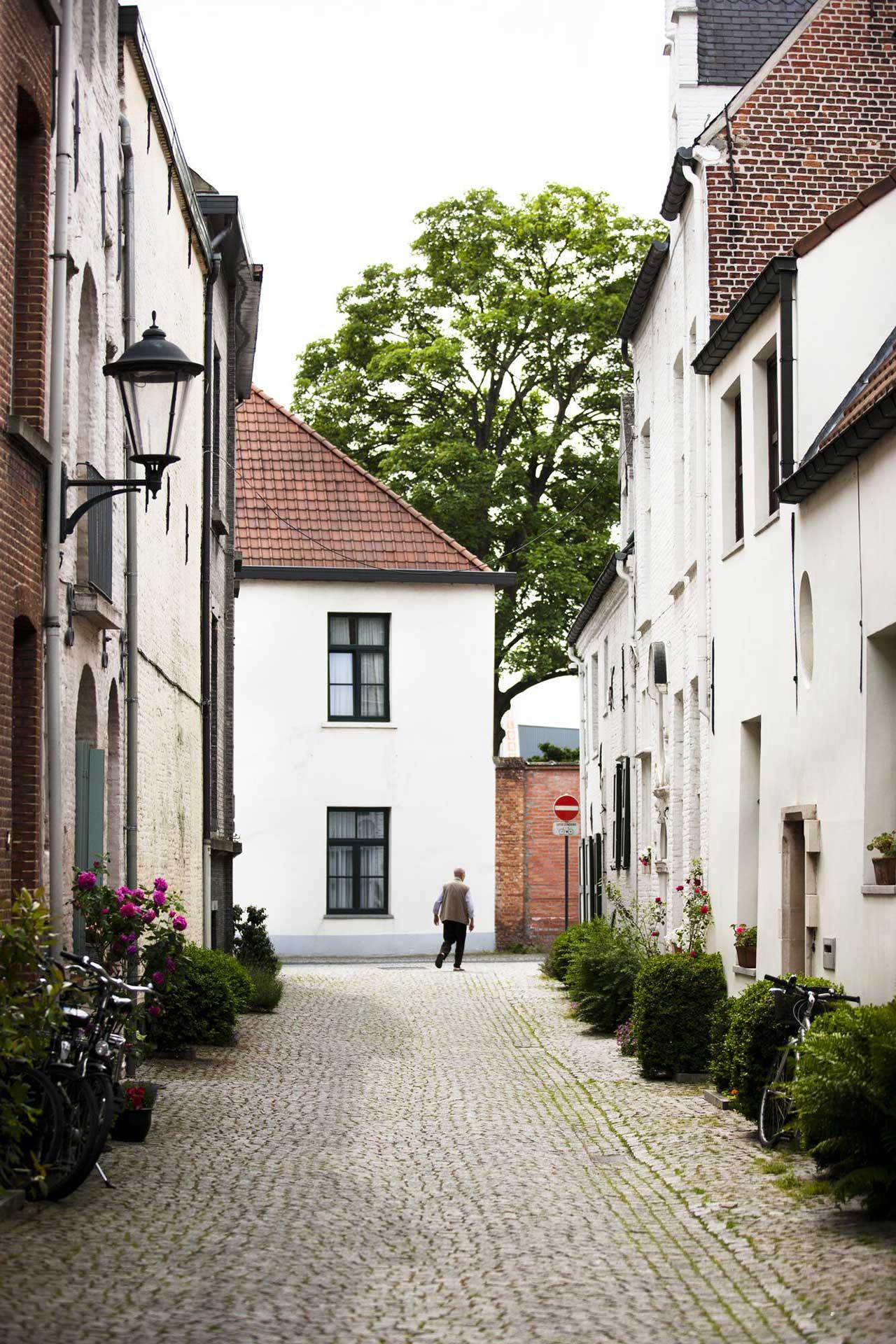 Beguines in Mechelen
What is the difference between a nun and a beguine? Why do beguines live in beguinages? Are beguines free to be married? What is a convent? Who were the 'beggaarden'?

You can find out answers to all these questions and many more trivia and anecdotes by strolling in the Big and Small Beguinage with a city guide from Mechelen.Be mesmerized by the tranquility in the centuries-old alleys. Admire one of the most beautiful – if not thé most beautiful – beguinage church of the world. Discover why Dominicans had to make way for the beguines. Unravel the secret of the "penny-wall" and visit the Grand Dame.
Reserveren