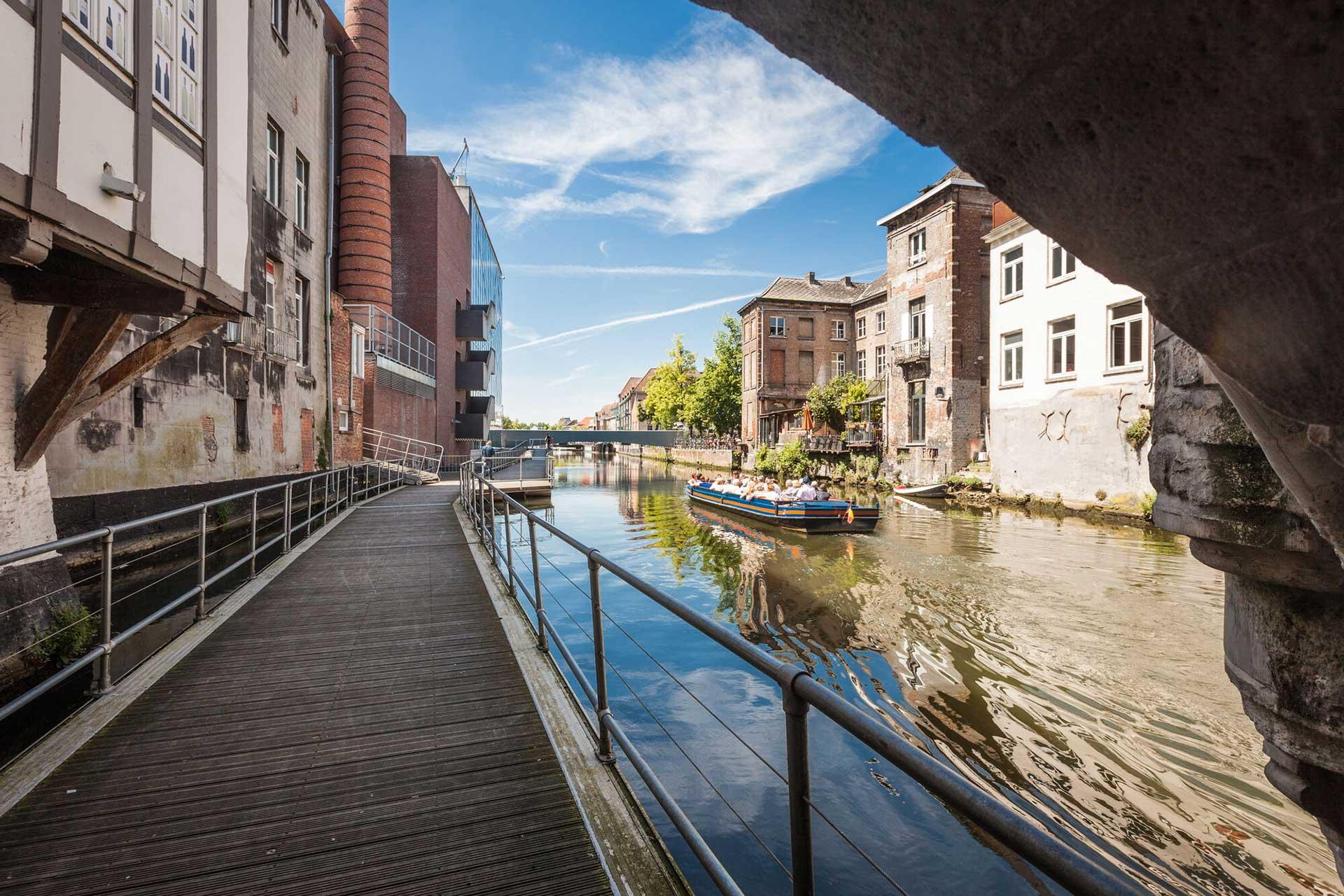 Water in the Streets
Water in the streets, a blessing or a curse?

The river Dijle is the lifeline of Mechelen and ensured, together with the many canals, economic prosperity, but also of floods.

A city guide from Mechelen takes you along green roads through the water labyrinth. Discover the ingenious water control of the past in the Spuihuis. Plunge into the many stories about tides, shallows, canals, water streets, crane workers, stoves and much more. Walk on the water and unravel the secret of the oldest stone bridge in Mechelen.

Visit the Spuihuis during this walk!

A guide takes you along the IJzerenleen, through the botanical garden (Kruidtuin) to the millhouse (Molenhuis) and Spuihuis (lock) and leads you down the Dijle path to the fish market (Vismarkt) and oat yard (Haverwerf) back to the grand place (Grote Markt). A visit to the restored Spuihuis is an extra attraction. This guided tour is available on request, except on Saturdays.
Reserveren